Mister Softee trucks are available for company picnics, 
weddings
 , fairs, and birthday parties. 
There is no better treat for your guests, coworkers, attendees or vendors than free ice cream from the nostalgic Mister Softee truck.  Click on the ice cream below to tell us about your upcoming special event!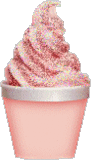 {for information click the ice cream}

FESTIVALS & FAIRS

Easter on Parade  

Filipino Festival  

Italian Festival  

Village Green Fair at Collegiate School  

Strawberry Hill races  

Movies On the Avenues

Norfolk Carribean Festival  

CORPORATE EVENTS

Henrico County Department of Parks & Rec 

Allscripts  

Wells Fargo  

SB & A Advertising

Goochland Drive In Theater

Independent Container Line

Envision Discovery

SCHOOL & COMMUNITY EVENTS

Cold Harbor Elementary School

Midlothian Middle School

Kids World Daycare

Enlightened Beginnings Daycare

Lakewood Manor Retirement Community  

Glen Burnie Community Association 

Kings Charter Community Association